1990
The roots of the company are reaching back to the 90s, when the Cibulka family started to produce typical Slovak waffles for the local markets.
The first extruded machine was implemented and led the technology of the production to diversify into baking and extruding lines.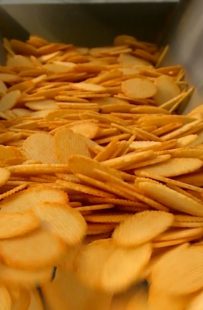 1992
2007
The biggest turning point for the company was when the two children of the founder Ján Cibulka and Márta Grosch Cibulka have become an active part of the business which brought new horizons to the existing concept. The family has recognized the huge potential in the organic, allergen-, and gluten-free snack market.
The company participated for the very first time in an international organic exhibition reaching for potential markets and new partners.
A major milestone in the portfolio was, when the brand for baked potato snacks called Organique has been introduced.
2008
2009
Successfully launched the first Organic snack under a private label brand for the Scandinavian market.
Due to the increasing demand for the puffed products, a new extruded machine with higher performance has been installed.
2011
2012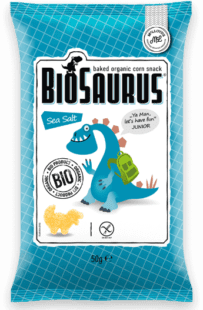 The family had a vision to satisfy the market of all the ages, that's how the extruded concept for kids Biosaurus has born.
Based on the rapidly growing demand for the products Ján and Marta have decided to establish a distributing company Mclloyd's s.r.o. which is focusing on distributing its own brand.
The portfolio was completed with an extruded baby line called Little Angel, it enjoys a great reputation until today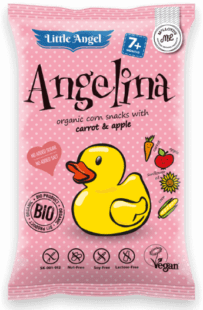 2014
2018
As a result of the eager demand for the new trends we have implemented a new popped technology, which helped us to widen our ingredients list with legumes.
Within our new technology we have launched our popped line for adults and kids called Popiii and Popped Biosuarus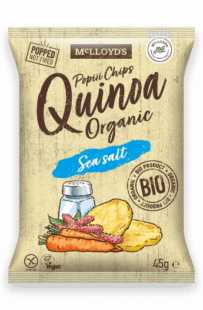 2019
2021
The superfood trend became more visible among our clients therefore we have decided to launch the Legumes brand using red lentil, green pea and chickpea bases. Our strongest customer base has been also calling for some novelties that we satisfy with the Kimifinne brand.
We are privileged to be able to assure the rising interest for the baby line with LIL ONES brand.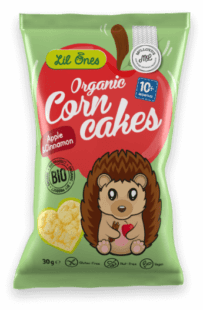 2022